Can I buy an OPPO Reno 8 and what does it cost?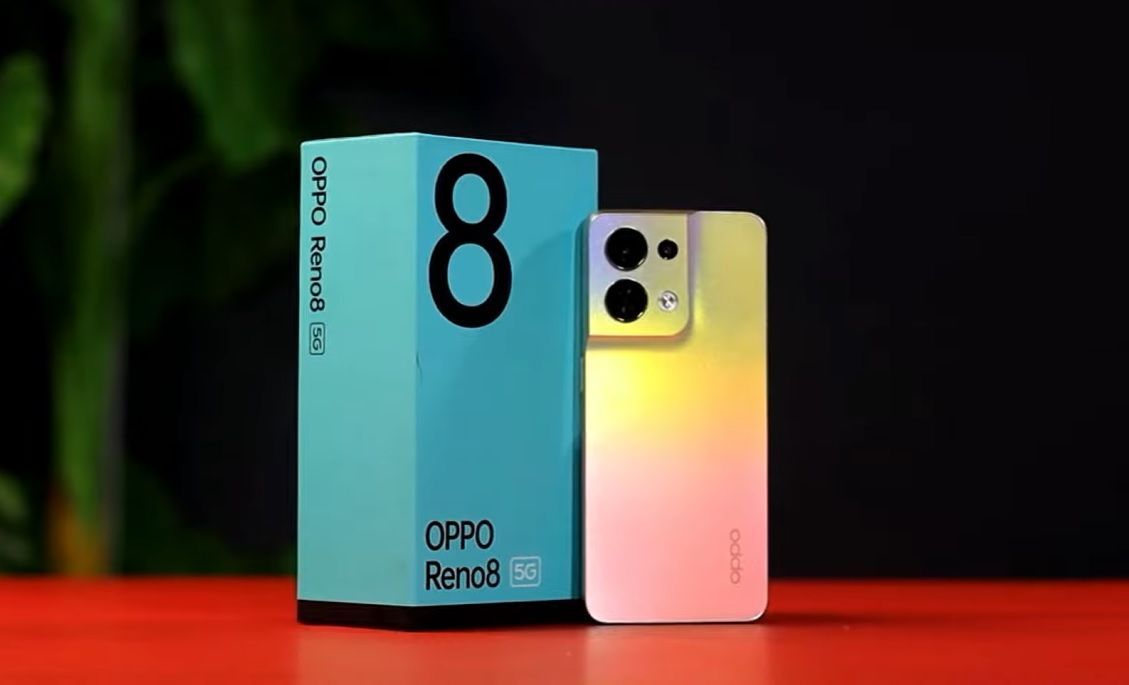 On Friday, August 26, OPPO Indonesia conducted the first sale of their two newest products, the OPPO Reno8 5G and the Oppo Reno8, at the OPPO Gallery in Gandaria City, Jakarta. According to Aryo Meidianto, PR Manager for the Reno Series, the new family from the Reno Series managed to receive an overwhelmingly good response and experience significant levels of consumer interest during the pre-order period.
The total number of pre-orders for the OPPO Reno8 climbed by 84.9 percent when compared to the OPPO Reno7. The OPPO Reno8 5G, however, costs 3% more than the OPPO Reno7 5G.
Dual Sony Flagship Sensors, the most recent generation IMX709 RGBW on the front camera, and the primary camera sensor IMX766 are included in this series, which goes by the moniker "The Portrait Expert." Additionally, the OPPO Reno8 5G has a number of upgraded imaging functions, including Ultra Night Video and Ultra HDR Video.
"When taking images at night or in dimly lit areas, these two features automatically detect ambient light. Due to the Turbo RAW technique used by the Night Portrait function, which also allows for noise reduction adjustments, exceptionally clear night photographs are produced "said Aryo.
In addition to having a professional camera, the Streamlined Unibody Design of the OPPO Reno8 5G features a gradient visual effect texture that has never been used before on the back. With a 4500mAh battery and 80W SUPERVOOCTM technology, the OPPO Reno8 5G can reach 50% of its capacity in just 11 minutes.
"We have 20 amperes of quick charging power, which is more than the typical 10 amperes. Users no longer require a powerbank, "said Aryo.
The IMX709 sensor on the OPPO Reno8 makes Ultra-Sensing Selfie a standout feature. In addition, Bokeh Flare Portrait is available for better smartphone photography performance, and the 30x Microlens function will offer a unique experience for micro photography. To improve the image's details, the OPPO Reno8's Orbit Light will act as a supplementary light source.
Furthermore, this device's Retro Ultra Slim design features the renowned OPPO Glow technology, which can show multiple colors from different angles, is resistant to mild scratches, and is fingerprint-free.
This smartphone has an 8GB RAM configuration with RAM Expansion technology up to 5GB, 256GB ROM, and a Snapdragon® 680 4G processor. MicroSD cards up to 1TB can still be added by users. The OPPO Reno8 gives customers immediate access to a smoother operating system with a variety of features like AI System Booster, Air Gestures, and Adaptive Sleep as part of the first smartphone series to have ColorOS 12.1.
These two devices, which cost IDR 7,999 million for the OPPO Reno8 5G and IDR 4,999,000 for the OPPO Reno8, may be ordered online via Indonesia's top e-commerce sites, OPPO Store physical locations, and OPPO's authorized retail partners around the country.
At the initial sale, there were a number of alluring deals, including 0% interest for purchasing devices through SpayLater with installments up to 12 months and financing discounts of up to Rp 1.9 million. There was also a special cashback offer of Rp 100,000 for purchasing the OPPO Reno8 series bundling with the OPPO Enco Buds2 and OPPO Enco Air2 Pro.