latest whatsapp app upgrade
Users will soon be able to send texts to their own number via a new feature that WhatsApp is developing. Cross-connected devices between PCs and cellphones are the foundation of this capability.
The user number will be displayed at the top of the list because WABetaInfo was the one who originally identified this function, and messages can be sent.
When the feature is made available to more people, the chat will also show up when you attempt to log into WhatsApp from a different mobile device, according to WABetaInfo, as reported by the Economic Times on Sunday, April 9, 2022.
Users of WhatsApp Desktop will get a list of contacts with their own phone number at the top when they click on the contact list. Upon selecting the "You" option, WhatsApp may show the discussion column as usual.
The WhatsApp Desktop Beta version is presently testing this feature. However, it is anticipated that the corporation will also release versions for iOS and Android.
However, WABetaInfo also claims that WhatsApp is getting ready to roll out a new feature that will help users recover lost messages.
If you mistakenly remove a message, you can choose to undo it. However, "Delete for Me" only affects erased messages, not "Delete for everyone."
Another upgrade makes it simple for Android users to move conversation histories to iPhone devices.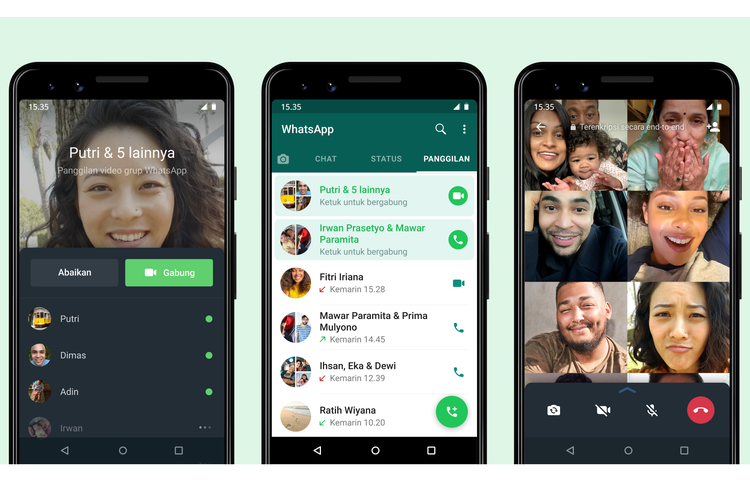 Users in Indonesia can update their WhatsApp applications right now to version 2.22.17.76 (Android), which was launched on August 29, or version 22.18.76 (iOS), which was released on August 31, to try out these new capabilities.
Then, users can now add 512 people to a single WhatsApp group, up from 256 in the last iteration.
Then, while participating in a group call, users can now mute or send messages to other participants by tapping and holding (tap & hold) the recipient for a while.